Welcome to the official website of Marina Wonder
At 125 feet in length Marina Wonder is a beautifully appointed Superyacht, offering a luxurious interior, spacious deck areas, multiple dining experiences, a jacuzzi and sea toys to suit all tastes. We have a team of highly qualified, professional crew that will ensure every effort is made to make your wishes come true. We hope you will choose to join Marina Wonder for an unforgettable experience.
Marina Wonder was built in 2012 by Gulf Craft. Spread over 4 decks she has 5 Cabins offering luxurious accommodation for up to 11 guests who will be looked after by a highly competent team of 7 crew members. Marina is offered for Charter in prime areas of the Mediterranean, in the last few years she has chartered in Spain, France, Italy, Sicily, Malta, Croatia, Greece and Turkey, giving guests an incredible choice of destinations for their charter.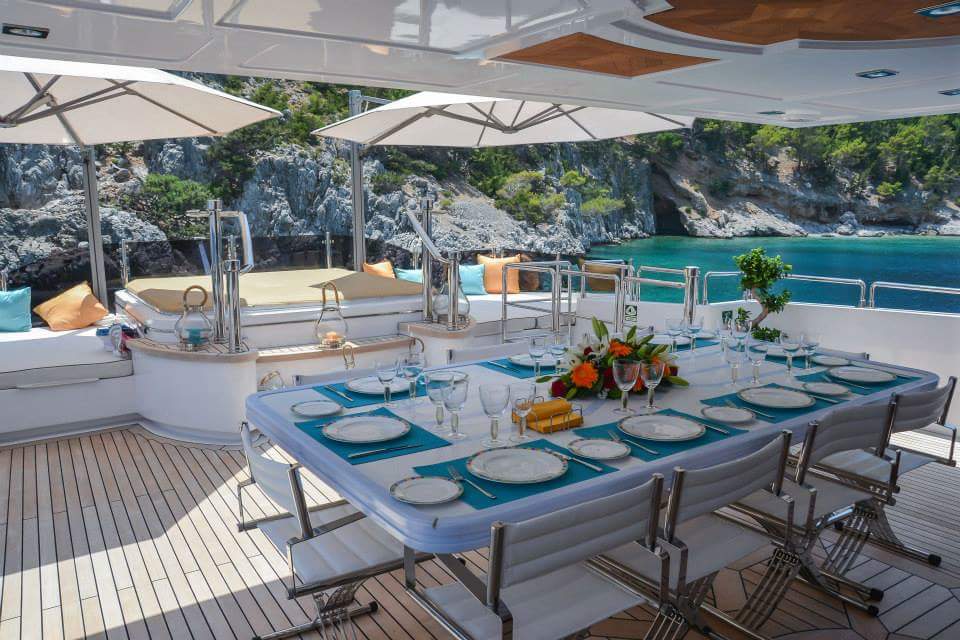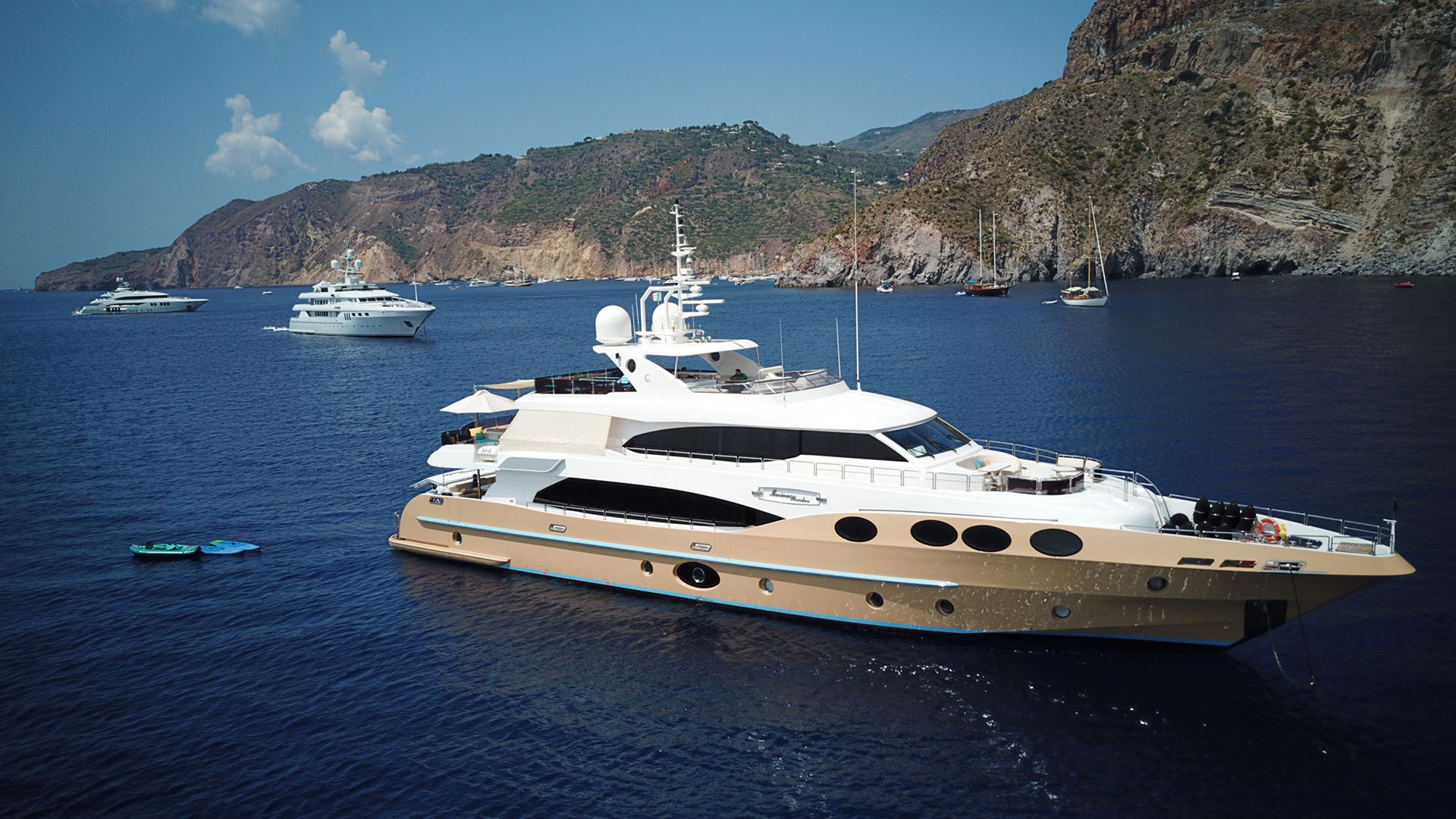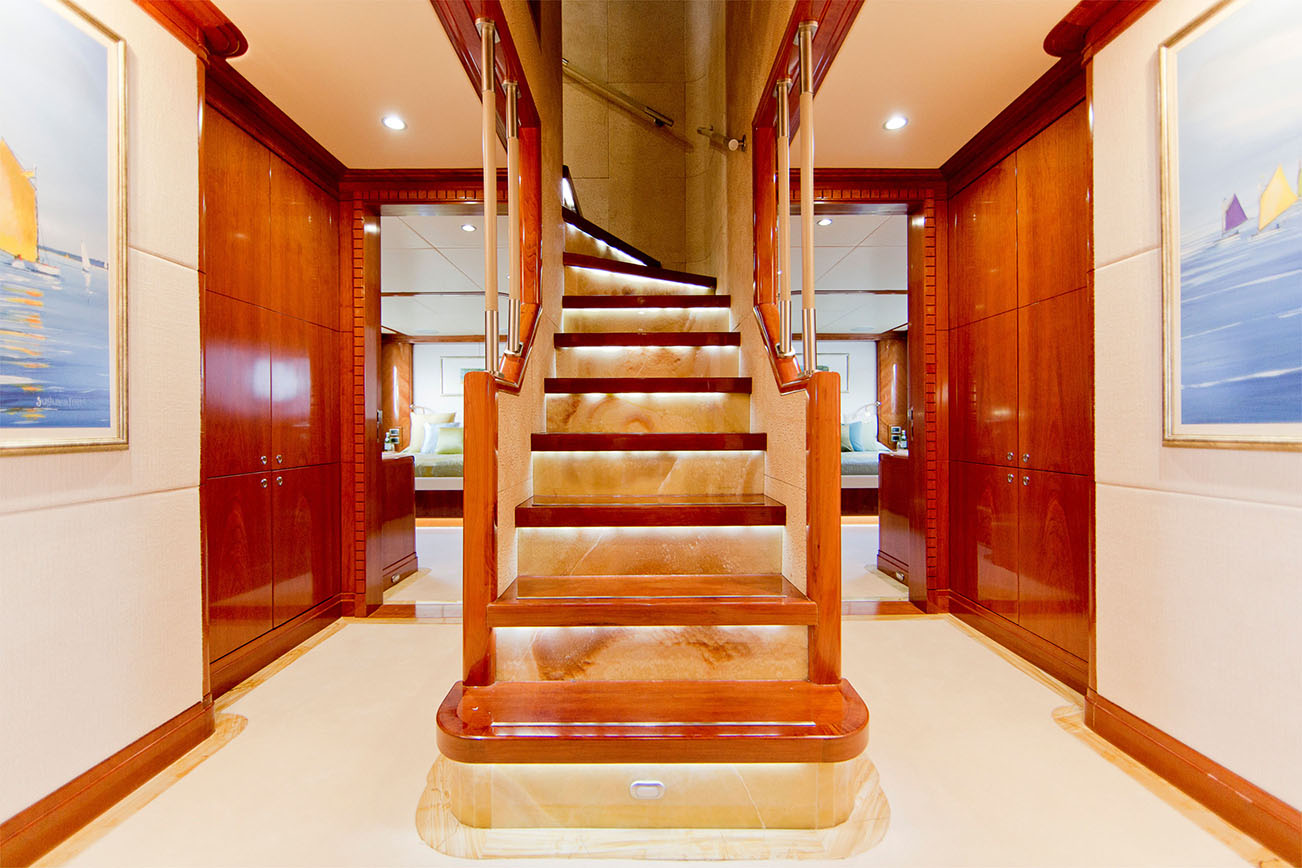 Yacht
Marina Wonder
Explore Marina Wonder and get to know the different areas which you will have as your own onboard this beautiful yacht.
Split into different areas, here you can really see how the yacht was designed to make a luxurious experience which easily flows from one area to another.
The Yacht
Layout
Explore the yacht
Here you can see the general floor plan and get to know the exact design of the yacht. This is a good way to visualise what your day to day adventures will be like on board Marina Wonder.
Layout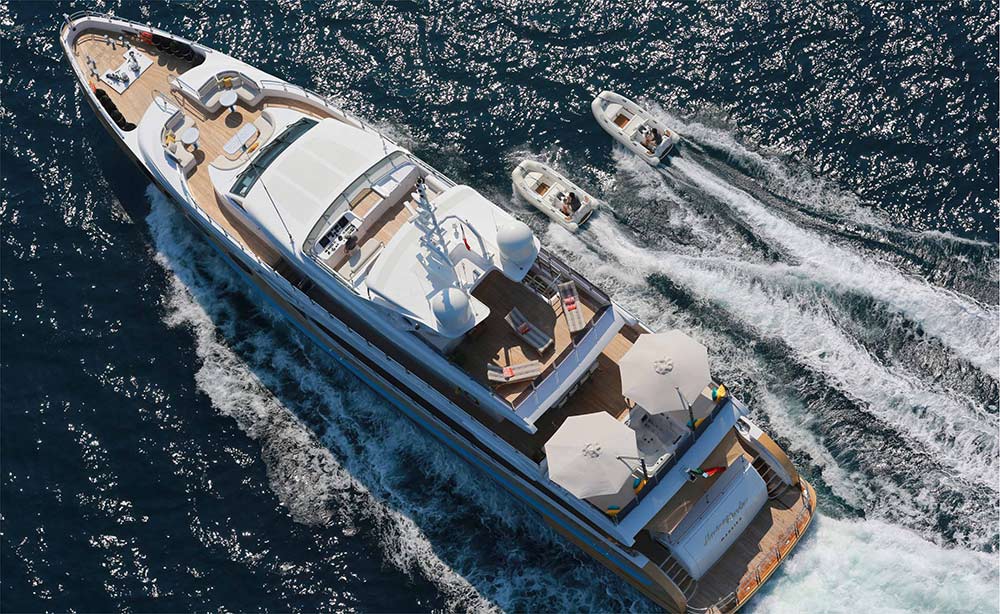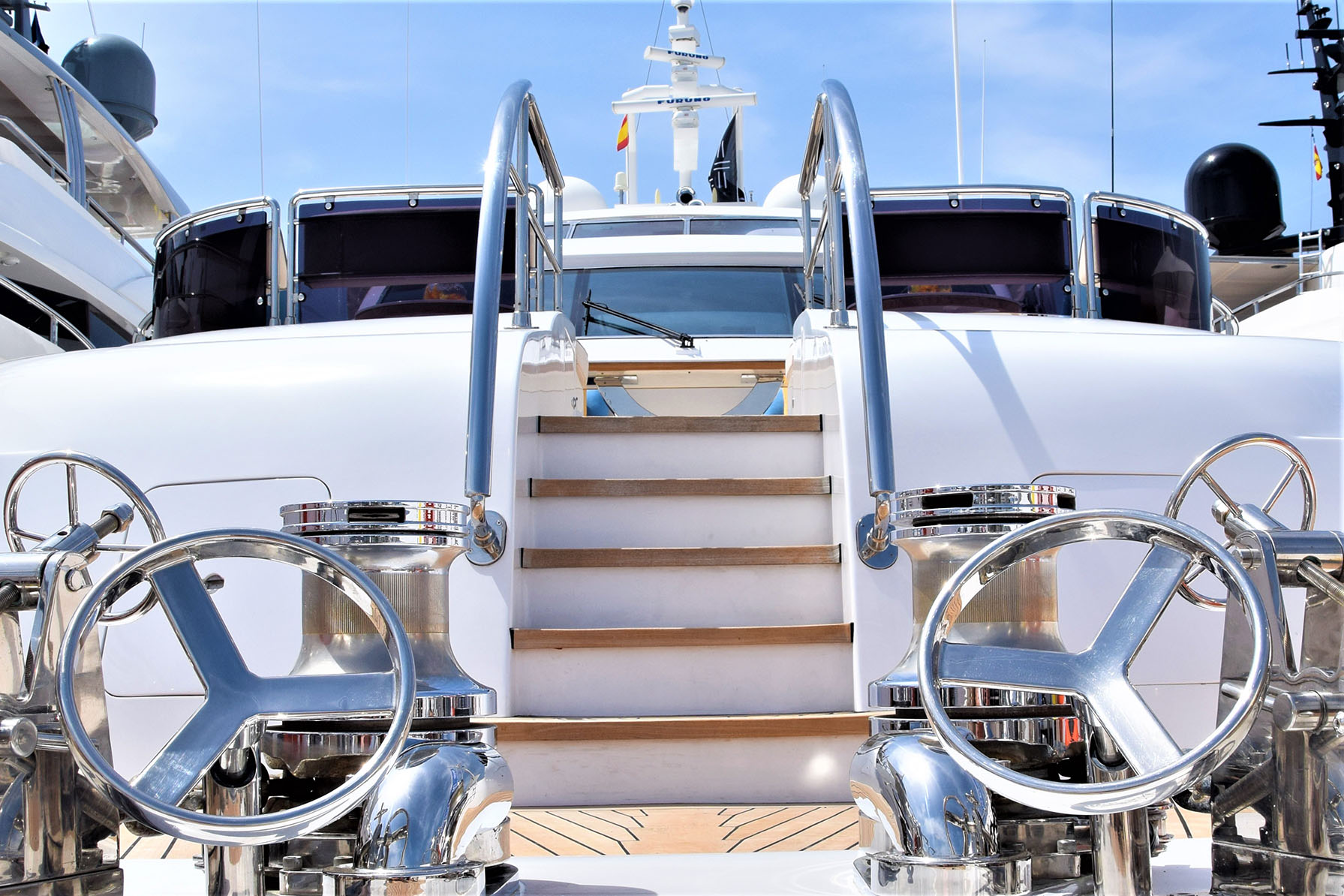 Specification
Yacht Details
Here we have all the specifics from engine size to top speed and the number of towable water toys. This will give you a good idea if we've covered everything you may need for your trip or if you need to hire an extra Kayak!
Specification